Company Profile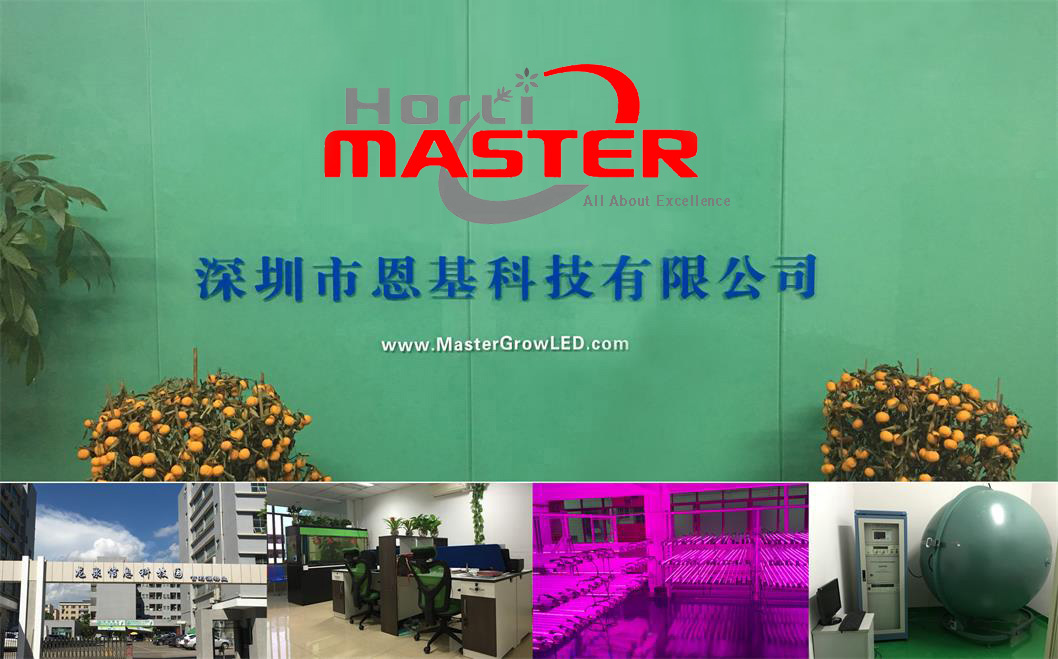 Founded in 2013, Horti-MASTER is specializing in the research, production and marketing as an intergrated unity, we always keep the notion of scientific and technological innovation and introduce advanced technique and design, with our hard working in the past few years, we achieved outstanding success in spectrum of optics, photobiology, heat-dissipation, electricity and intelligent control, which makes us years ahead over our competitors in terms of funcationality, quality performance, design, and maintenance, etc, and some of our technical achievement ranked as first-class level worldwide; so far, we have obtained several important patents in application and worksmanship and also control system; In 2016, our Genesis series COB LED grow lights won a great championship in cannabis cup in North America, our products now have been well recognized by our clients around the world.
Our product covers:
- COB LED Grow Lights for Herbs (Cannabis/Marijuana);
- Greenhouse LED Lighting Fixtures;
- LED Grow Profiles for Plant Factory;
- Intelligent Dimmable Cluster Control System
We hold the philosophy of "People-oriented and Pioneering spirit" and build stronger ability of innovation; We build good relationship with world-class agriculture and research institute, which help us to develop great models for the world-wide agricultural industries.
Horti-MASTER always takes quality as first priority for the development of company , therefore, we implement strict quality control over research, production and pre-sales service and after-sales service, which built a good image among our clients in this agricultural industries; Horti-MASTER stands for high quality assurance and advanced technology in grow light industry, for this, we enjoy a good reputation around the world.
We strive for being world-class grow light developer and manufacturer, and welcome you to be our genuine partner in your local markets and make outstanding contribution to improving the quality of life of mankind !